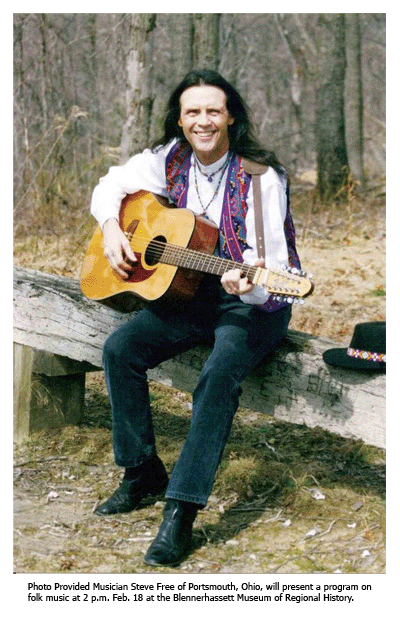 Free, Lepp to speak as part of Blennerhassett Museum lecture series

PARKERSBURG — The Blennerhassett Museum of Regional History will present a series of historical lectures in February during its annual Winter Lecture Series.

The lecture series features a mixture of speakers each Sunday at 2 p.m. from Feb. 4-25 at the museum at Second and Juliana streets in downtown Parkersburg.

Reservations are required. Admission is $4 per lecture for Friends of Blennerhassett members and $5 for non-members. Refreshments will be served. More information is available by calling 304-420-4800 or at blennerhassettislandstatepark.com.
The lecture series is made possible by Blennerhassett Island Historical State Park and Museum, the Blennerhassett Historical Foundation Inc. and the Friends of Blennerhassett.

* The first program in the series on Feb. 4 will be "The History of Sumner School" presented by Toni Oliver of Vienna

Oliver will talk about the history of Sumner School, which was the first school for African-American children in West Virginia. The school was established in Parkersburg in 1862 and its origins go back to a group of local citizens who wanted to find a way to educate black students.

* The next program, at 2 p.m. Feb. 11, will be "Fact or Fiction" by Bil Lepp of Charleston.

Lepp is an internationally known storyteller, author and recording artist known for telling tall tales. Lepp is a five-time champion of the West Virginia Liars' Contest.

Lepp is the author of six books and 16 audio collections. His first children's book, "The King of Little Things," won the PEN Steven Kroll Award for Picture Book Writing, received a Kirkus Starred review, and favorable reviews from The Wall Street Journal, Publishers Weekly, The School Library Journal and other publications. It also won the Zena Sutherland Award, the Parent's Choice Gold Award, was a finalist for the Irma Black Award, and was chosen to be West Virginia's book at the National Book Festival.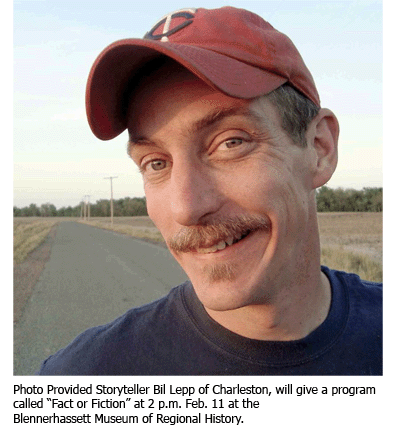 Lepp's works have received awards and recognition from The Parents' Choice Foundation, The National Parenting Publications Association, and the Public Library Association. 2011, he was awarded the National Storytelling Network's Circle of Excellence Award. Lepp has been featured 15 times at the National Storytelling Festival, and performed at major storytelling festivals, at the Smithsonian Folklife Festival, and at corporate events and functions across the country.

* The Feb. 18 program is called "Strings and Things … Folk Music" featuring Steve Free of Portsmouth, Ohio.

Free is an internationally acclaimed and award winning singer, songwriter and recording artist. He has performed all over the world with appearances on PBS, the Nashville Network and more. His music covers a range of folk, rock and country. The winner of numerous Music Industry Awards including 9 ASCAP Awards, a Platinum Record and a Grammy nomination he has charted over 30 songs on the National and International, Americana, Country and Billboard Charts, including 15 No. 1 songs.

In 1996 he was named International Independent Recording Artist of the Year, in 2008 he won the Governor's Award as the No. 1 Artist in his home state of Ohio and in 2009 was honored by The Kentucky State Senate for his musical contributions to Appalachia. He is an Ohio Arts Council and Midwest Arts Council "Ohio Artist On Tour."

* The final program of the 2018 Winter Lecture Series will be Feb. 25 and will feature "Elderberry Flood: The History, Lore and Land of West Virginia" based on the works of Louise McNeill. It will be presented with music by Scott Cain along with slides and readings of her work by various readers.