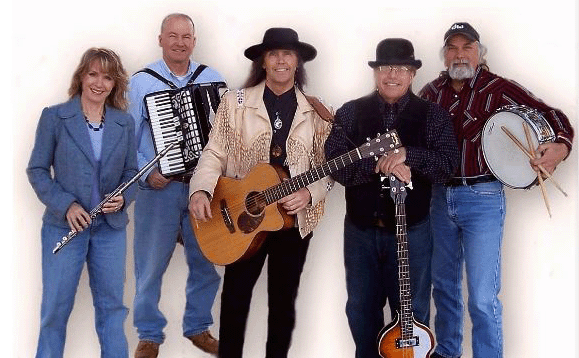 Seve Free. Thousands of words have been written trying to define his music. This Internationally Acclaimed Award Winning Singer/Songwriter has for nearly 30 years charted hit songs around the world, gathering legions of fans, with a musical style that is indeed hard to define. He's been called "The Embodiment of The American Folk Spirit", "an unorthodox tunesmith:, "One of the most versatile artist on the American Music scene, a smooth voiced troubadour with a voice comparable to James Taylor or John Denver yet uniquely his own." He's been labeled a Folk Singer, an Appalachian singer, a Native American musician, a Christian singer, a Country artist and others. In reality he is all of these and much more. He has charted over 25 songs on the CASHBOX, BILLBOARD, CHRISTIAN COUNTRY, AMERICANA/FOLK, COUNTRY, INTERNATIONAL and other charts including 10 Number #1 songs!

This combination of songs that have adaptability to several musical genres has allowed him to constantly redefine the word diversity. But it takes more than a simple songwriter to make music this strong. His hit songs deal with everything from tender ballads to toe tapping down home tunes to songs about prison riots, Civil War battles, Native American music, environmental issues, songs used by Hospice of England and Christmas tunes that are becoming holiday classics. A theme however, runs through all Steve's songs. A combination of catchy tranquil melodies, thought-provoking lyrics and most importantly spirituality. It has been written that Steve's music "touches the mind and the spirit: and his long successful career is a testament to that. His Appalachian and Native American roots and his Christian beliefs are reflected in so much of his writing. His passion and spirit for the subject of his "story songs" comes through to al listeners and his love and passion for the land is reflected in his music.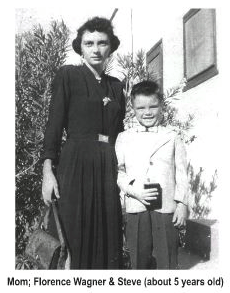 Steve attributes much of his success to his Mother Florence Wagner., who passed away just before Christmas 2012. "She was a great Gospel singer; she introduced me to music and was my inspiration and biggest fan." His sons Nate and Dakota are both accomplished musicians and carving out their own musical niche.

Steve has wond numerous Music Industry Awards including 9 ASCAP AWARDS, A King Eagle Lifetime Achievement Award, a Platinum Record, was 1996 Independent Recording Artist Of The Year, 2 Americana Music Album Of The Year nominations, a Grammy nomination and more. Steve is also very active in the Arts. He has an award winning Appalachian/Native American school program he performs as an Ohio Arts Council and Midwest Arts Council "Ohio Artists On Tour." He won 2007 Governor's Award in his home state of Ohio as Ohio's #1 Artist and was also nominated for the award in 1996 & 2000.

In 2009 he was named "An official Ohio Treasure: by the Ohio Arts Council and General Assembly and in 2010 was honored by The Kentucky State Senate for his "artistic excellence and musical contributions to Appalachia." He has performed all over the U.S. and Canada, performed on NPR, TNN and PBS and his song SEIGE AT LUCASVILLE, about the 1993 Ohio prison riot was filmed for a segment of CBS TV's 48 HOURS. Steve's personal lie is as involved and diverse as his music. An active environmentalist, his song, WHEN THE TREES ARE ALL GONE, has become a standard for many environmental groups. He's a Native American activist, performing at many functions and is an accomplished Native American flute player. His song, WHEN THE STROM PASSES BY, is being used by Hospice Association of England. A Vietnam Veteran, he has done many concerts for Veterans Organizations. One of Steve's most uniquely enduring songs is JUST A BABY BOY, which is becoming a Christmas classic, played all over the world every Christmas and performed by orchestras, choirs, churches, schools, bell ringing groups, etc. worldwide. It's included on his Christmas cd released last year THE LIGHT OF CHRISTMAS which has become one of his biggest releases.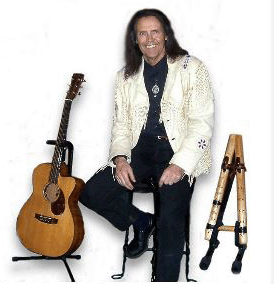 So what's next for Steve? He continues to perform regularly as a solo artist and with his band members, John Starkey, Wyatt Bates, John Craig and of course his wife Susan Free, who he credits for so much of his success. "She's my rock" he says. As for his music, can he define it? "It's just music, so many people want to label or pigeonhole an artist, it's this genre or that. . . hey an A cord's and A cord you know (lol)." "I've always felt honored and humbled that someone would take a few minutes of their time to listen to my little songs on the radio or come to see me live. I think sometimes musicians forget to appreciate the audience or the listeners like they should. I always say I want to try and do three things with my songs, Make people laugh, cry or think. If you only go away feeling one of those then maybe I've done something worthwhile." Judging from the success of these many years I'd say he has.
Steve Free
Free Star Music
P.O. Box 262
McDermott, Ohio 45652
(740) 858-0710
freestar@zoomnet.net
Steve Free's music is wee received and loved by DJs and Fans around the world. Steve and his wive Susan are great people to work with. I feel honored just to be a small part in helping to promote the music of Steve Free – Anna Shields.