The Award Winning Musical Diversity Of One Of America's Favorite Singer/ Songwriters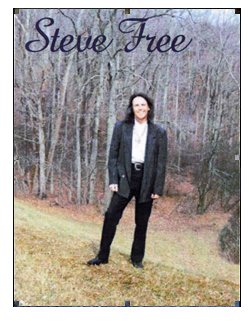 Steve Free is an Internationally known award winning singer /songwriter /recording artist who's long musical career as a professional musician has run the gamut of musical genres. He has won numerous Music Industry Awards -- including 8 prestigious ASCAP AWARDS, A KING EAGLE Lifetime Achievement Award, A Platinum Record, 1996 Independent Recording Artist Of the Year among others and along the way charted 13 songs on The CASH BOX, BILLBOARD, AMERICANA, INTERNATIONAL, CHRISTIAN COUNTRY and other charts including two # 1's.
He has charted songs in such diverse genres as Folk, Country, Christian Country, Americana, Easy Listening, Native American, Rock and Christian Country. While performing music of such diversity can be a drawback to a recording artist, Free has used that musical diversity to become one of the most versatile and respected American singer I songwriter's. He was called by CASHBOX Magazine "one of the most Versatile Artist on The American Music Scene".
He remains one of the most popular American Artist in Europe and International Markets as well as one the most respected folk singers in the U.S.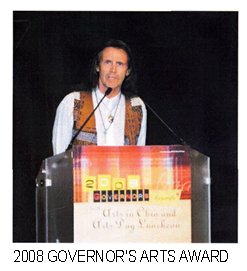 2008 GOVERNOR'S ARTS AWARD
Steve Free is also well known and respected in The Arts, performing as an Ohio Arts Council and Midwest Arts Council "Artist On Tour". A Native Appalachian and Native American (Shawnee/Cherokee) his arts touring program helped win him The 2008 GOVERNOR'S ARTS AWARD in Ohio as

OHIO'S # 1 Artist. He was recently proclaimed "An Ohio Treasure" by the State Assembly.
Free records with Cincinnati based FRATERNITY RECORDS, one of the nations oldest Indie Labels, has released 6 successful cd's.
His 2000 release TIMELINE was named one of the Top Folk / Country Albums of 2000 by ASCAP MAGAZINE and his 2004 release ALL POINTS BETWEEN was nominated for AMERICANA Album Of The Year. His 1993 song SIEGE AT LUCASVILLE about the infamous Ohio Prision riot was filmed by CBS-TVs 48 HOURS. He has also performed onTNN and NPR Radio and PBS TV.

An accomplished Native American flute player in 1996 he was a featured perfomer at one of the countries largest Native American Arts Festivals, 'The Dine' Festival in Tuba City Arizonia and, a long time Union Musician, he was recently featured in The AFM INTERNATIONAL MUSICIAN Magazine for his career achievements.

Working with GLORY TRAIN RECORDS, Steve has also had success in the CHRISTIAN COUNTRY field, charted numerous songs with MY GUIDING LIGHT reaching #2 in 2005 and his #1 song JUST A BABY BOY in 2007. That song is fast becoming a Christmas Classic, being performed by churches, orchestra's, schools and other groups throughout the world every year.
Steve's latest cd entitled COMING HOME has been released and the first single EVERYBODY'S FRIEND is receiving airplay worldwide and has just reached #1 in God's Country Chart and # 4 in the Top 100 National Chart.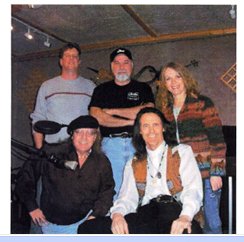 Steve Free performs over 200 shows a year throughout the U.S. & Canada primarily in his home area ofAppalachia and The Midwest. Performing solo or with his band, veteran musicians: vocalist / flutist, Susan Sammons-Free, bass player John Starkey and drummer I percussionist Wyatt Bates.

He performs at variety of diverse venues such as art centers, fairs and festivals, coffeehouse and bookstores, state functions and others. The fact that Steve Free has been able to successfully cross so many musical boundaries can probably be attributed to "the spirituality of his music". Whether it is a Christian, Folk, Appalachian, Native American theme or whatever.

Steve's passion and spirit for the subject of the songs he writes and sings comes through to all listeners. An Environmentalist and Native American activist Steve's love and passion for the land and country can be heard in his music, reflecting his Appalachian/Native American roots and Christian upbringing, and he continues to share those beliefs with listeners around the world with thought provoking and heart touching "story - songs". With Steve Free it is "all about the song" and the message. And as Shad O'Shea, CEO of FRATERNITY RECORDS says, "Everyday, somewhere in the world, there is a Steve Free song being played on the radio".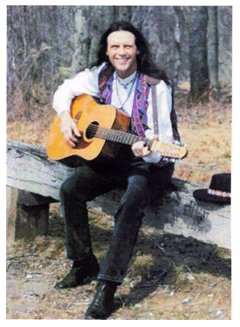 For that, Steve couldn't be more thankful, couldn't be happier and couldn't ask for more.
contact info:
www.stevefree. com freestar@zoomnet.net ph: 740-858-0710
Click the thumbnails below for enlargements of the Article Layout Images.